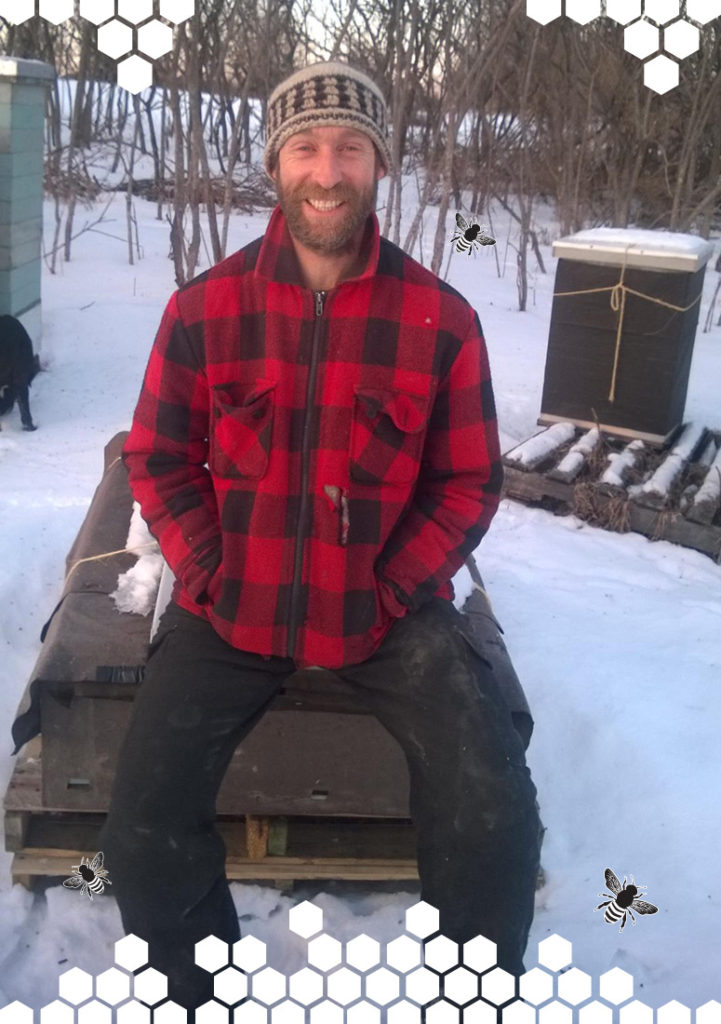 Welcome to Mcfarline Apiaries. Thank you for visiting us today.
I am Timothy Mcfarline, and have been keeping bees since 2009.
Mcfarline Apiary is a small and growing apiary started two years ago. Our apiary has grown from 6 original queens (which were selected from other treatment free apiaries) to approximately 200 + colonies.
We are dedicated and committed to learning from and utilizing what the bees provide both as food and in healing.
The Bees
All our bees are completely free of all treatments including chemical miticides, pesticides, antibiotics, essential oils, acids or any other medications.
This commitment comes from a firm belief that the potential to deal with all that may beset a beehive rests with the bees themselves.
Treatment free beekeeping, in order to be successful, relies on a marriage of management and breeding principles relying on continued pressures (i.e the presence of mites, disease) in order that each successive generation prove itself to be better than the one before it.
This ensures the bees that survive do so based on their own resilience and attributes and not because a selective pressure was removed via treatments. Survival, then, is the first parameter by which the success of a particular genetic cross is measured.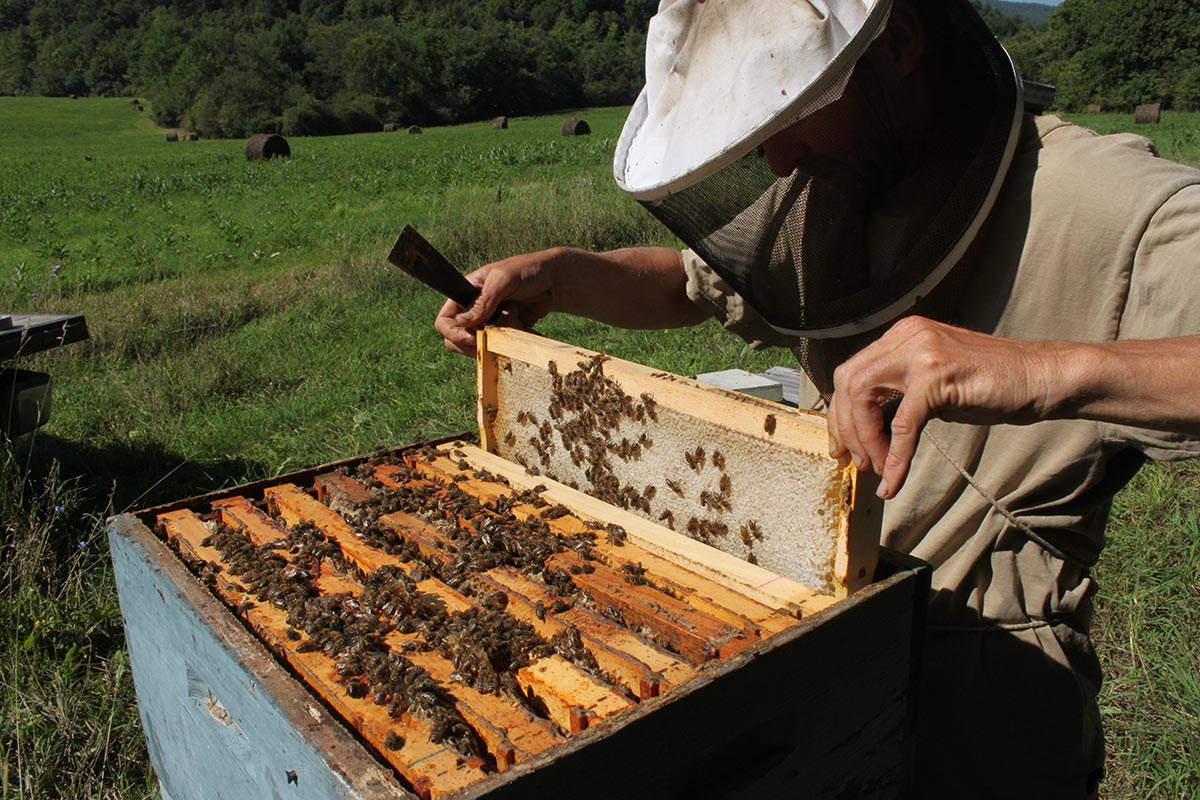 Vision
Our vision is to have a diverse gene pool of productive, disease and mite resistant, gentle bees well adapted to the northern seasons that can supply surplus bees, honey and propolis to share with the community. It is our privilege to bring the harvest to you that it may enrich your life as much as it has ours. McFarline's Apiary is firmly committed to bringing you Raw Honey from untreated bees, and time tested herbal products that work.
Bee Breeding Program
[ LEARN MORE ]
Store That Carry Our Products